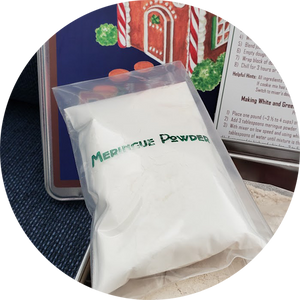 Ginger's Breadboys
Royal Icing made with meringue powder is the best glue and mortar to hold your gingerbread house together.
Meringue Powder Packet
Sale price Price $4.95 Regular price
Availability: In Stock
Perfect addition to your custom built gingerbread house kit!
Learn all about Royal Icing made with Meringue Powder in our Gingerbread Knowledge section.
Not offered for individual sale.