Dress up your kitchen for the holidays with gingerbread-themed flour sack tea towels.
Gingerbread branded flour sack kitchen tea towels from Ginger's Breadboys®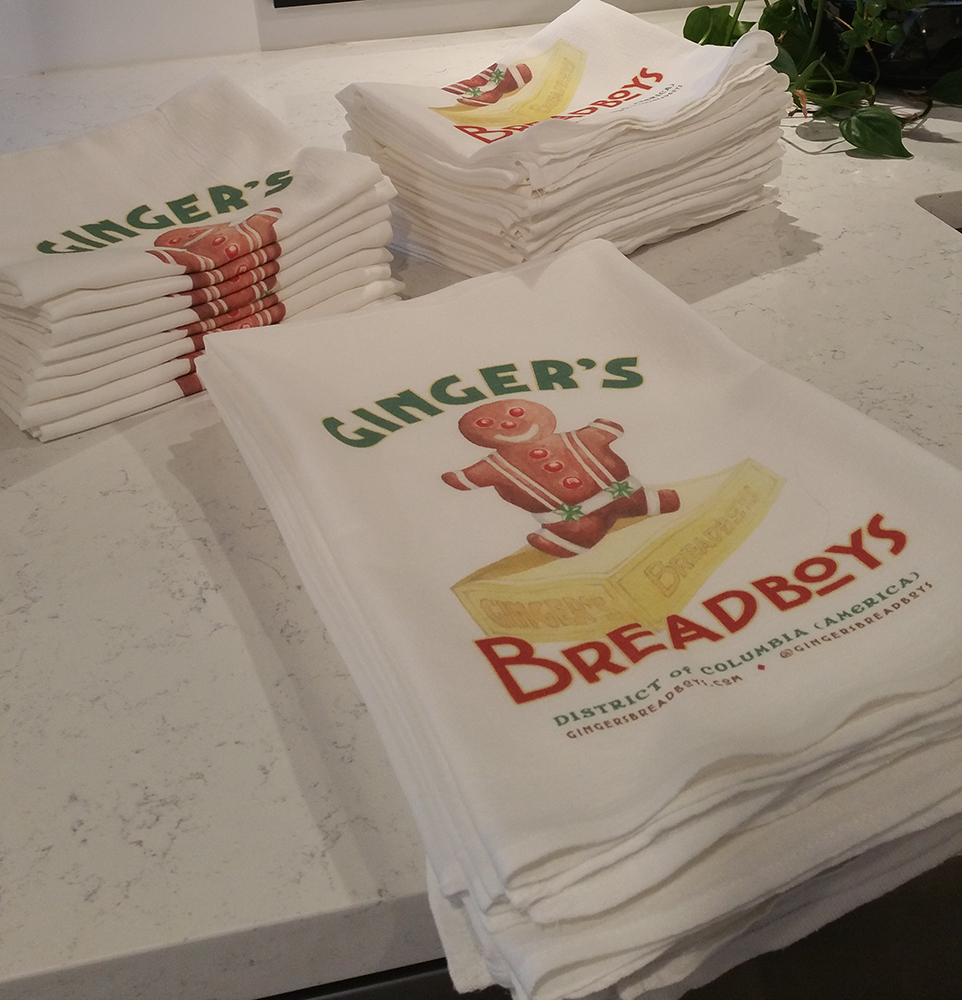 Oh so soft! Perfect for wiping hands while baking Ginger's Breadboys® gingerbread boy cookies, drying glasses or any kitchen activity. Their vintage look brings a bit of that old world holiday style to your home.
During the "Horse and Buggy" days homemakers purchased their flour in 100 lb bundles or sacks made from 100% fine woven cotton. Once emptied, the flour sacks were washed, bleached, cut, sewn, and stitched into various household items. These items included kitchen towels, polishing cloths, bed sheets, pillowcases, and even underwear! Today flour sack towels continue to have a variety of purposes from crafts to home goods!
Ginger's Breadboys® flour sack towels measure 28 x 29 inches and are all cotton. $12.50 each.
Our supplier, Cotton Creations, showcased Ginger's Breadboys Flour Sack towels in their Featured Designer blog.
Include a tea towel with a Ginger's Breadboys® gingerbread cookie kit for a perfect holiday gift. Or consider our butcher-style aprons or a pan grabber.
Ginger's Breadboys® is a complete gingerbread cookie kit for baking and decorating 3+ dozen 5" gingerbread boy cookies from scratch! A great family activity. Enjoy with your children and grandchildren. Perfect for that unique holiday gift for teachers, parents or grandparents. Great for corporate gifts too.