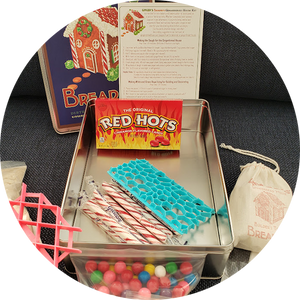 Ginger's Breadboys
Store your cookies, baking tools, cookie cutters, or decorating tips in our sustainable packaging large rectangle tin.
Large Rectangle Tin
Sale price Price $15.00 Regular price
Availability: In Stock
Perfect addition to your custom built gingerbread house kit!
Start filling your tin with items you need to make two gingerbread houses!
Measures 10⅝" x 7⅞" x 3" 
Not offered for individual sale.